OFFICIAL ROLEX JEWELER
71st at Hwy 169
10031 E. 71st St.
Tulsa, OK 74133
US
Store Hours
Fri
10AM - 6PM
Sat
10AM - 6PM
Sun
Closed
Mon
10AM - 6PM
Tue
10AM - 6PM
Wed
10AM - 6PM
Thu
10AM - 6PM
ROLEX INQUIRIES
Please specify your preferred mode of contact and we will respond as quickly as possible.
---
Thank you for your submission. One of our experienced team members will be in touch with you shortly.
---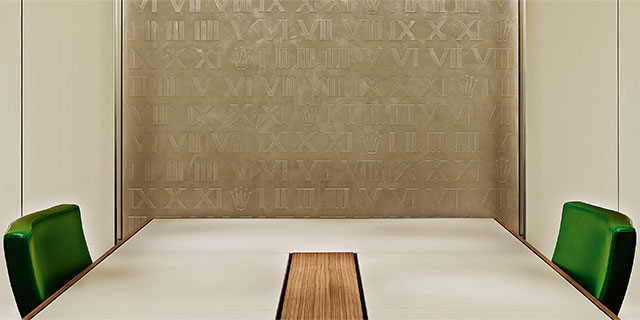 Contact Us
WELCOME TO MOODY'S JEWELRY
OFFICIAL ROLEX JEWELER
Moody's Jewelry in Tulsa, OK, is proud to be part of the worldwide network of Official Rolex Jewelers, allowed to sell and maintain Rolex watches. Contact us to book an appointment with our Rolex Watch Specialists, who can help you make the choice that will last a lifetime.
WATCHMAKING, THE ROLEX WAY
Pioneer in the development of the wristwatch, Rolex designs, develops and produces in-house all the essential components of its watches, from the casting of the gold alloys to the machining, crafting, assembly and finishing of the movement, case, dial, and bracelet. Rolex is at the origin of numerous major watchmaking innovations, and has registered over 400 patents in the course of its history. Switzerland is the crucible where Rolex watches are brought to life thanks to the know-how and commitment of more than 6,000 employees at the brand's four sites, all at the cutting edge of watchmaking technology.
Rolex Warranty and Moody's Jewelry Complimentary Refinishing
Only your Official Rolex Jeweler, Moody's Jewelry, can place a guarantee card inside the box that certifies your watch's authenticity. All new Rolex watches have an international 5-year guarantee, issued by Rolex itself, that will be completed and dated by Moody's Jewelry at the time of purchase and registered with Rolex.
Moody's Jewelry gifts complimentary refinishing for Rolex watches purchased at our Lewis & 71st Street location in Tulsa, OK. Polishing, refinishing and reconditioning the bracelet of your Rolex watch ensures that it's beauty and luster remain vibrant, helping you to keep the watch looking superb. Please reach out to a Rolex Watch Specialist at the store for further details on servicing and maintaining your Rolex watch.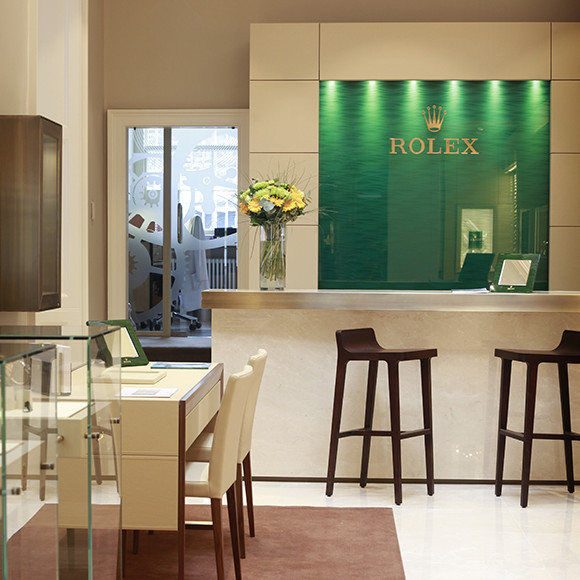 EXPERIENCE A ROLEX
Nothing beats experiencing first-hand the meticulous details, the balanced weight, the comfort and simply the feel of a Rolex watch. Visit us at Moody's Jewelry and we will guide you through the range of Rolex models, and advise you on the technical aspects of Rolex watches to help you find the watch that was made for you.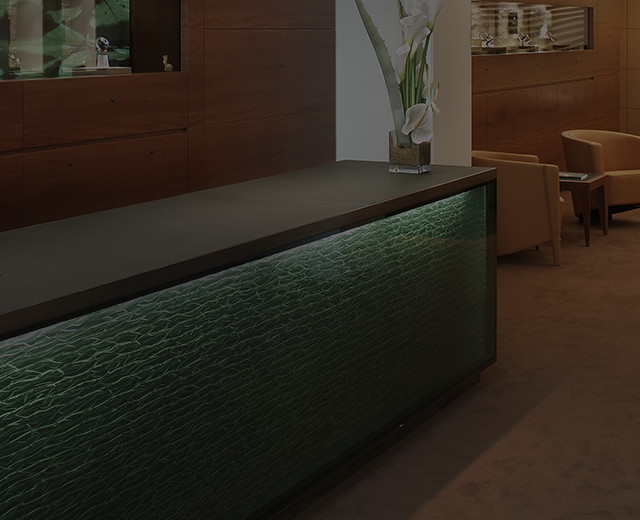 "Since 1944 local family owned Moody's Jewelry has been the Tulsa area's trusted home for fine jewelry and watches."
- Ernest Moody, Owner Moody's Jewelry